Monopile Transition Piece Grouting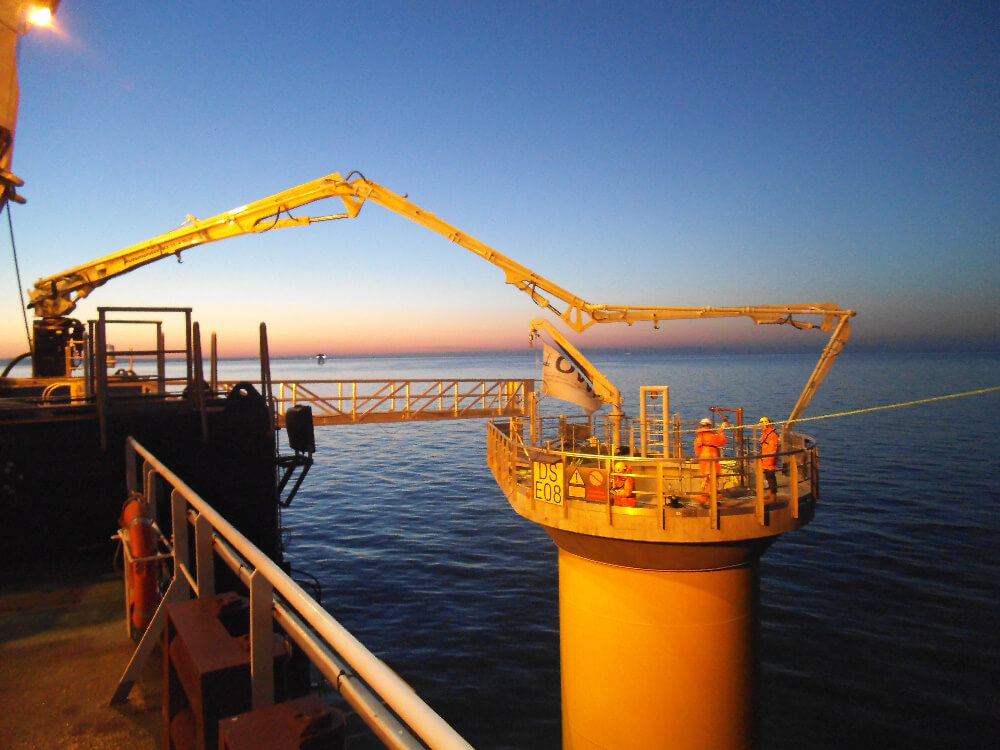 The majority of the world's offshore wind turbines use monopile foundations. They are most economical housing turbines up to 5MW, and in water depths around 25m. They require a hard seabed which provides a solid hold on the pile driven into it. A piled jacket, tripod or tripile is preferable for wind farms in deeper water, with larger turbines, or when the soil is soft.
Monopiles consist of a 4.5m to 9m-wide hollow steel pile driven into the seabed. Because the verticality of the pile cannot be guaranteed after hammering, a transition piece is placed over the steel pile and provides the levelling mechanism for the turbine and its tower.
FoundOcean mixes and pumps ultra high strength grout into the annulus between the pile and transition piece to form the solid connection.
FoundOcean is a Licensed Applicator for BASF's cement-based Exagrout Masterflow® 9500, which has been specifically designed and validated for use for offshore wind farm foundations. Masterflow® 9500 has been tested and validated by licensing bodies for use in grouted connections of offshore foundations, and is the only product that comes with a detailed and grout specific 'Statement of Compliance' by DNV.