Repair Mixer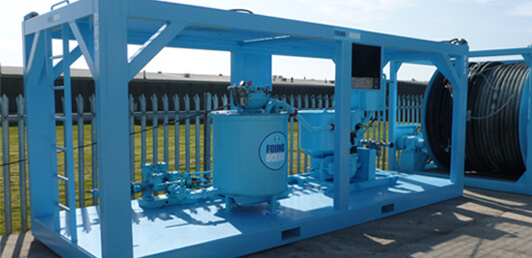 FoundOcean has developed a wide range of grout mixing equipment to support the different types of offshore operations it undertakes.
This batch grout mixer consists of a colloidal mixer, an agitation tank and a grout pump. All of the equipment is mounted in an offshore lifting frame and is fitted with a certified sling set. Grout density is controlled by mixing a fixed volume of water, measured by a water meter, with four 25kg bags of cement which are loaded by hand. The entire system is pneumatically operated.
This mixer is typically used when projects require small quantities of cement such as grouted repair clamps, or when equipment needs to be Zone 2 compliant.