Pile Grouting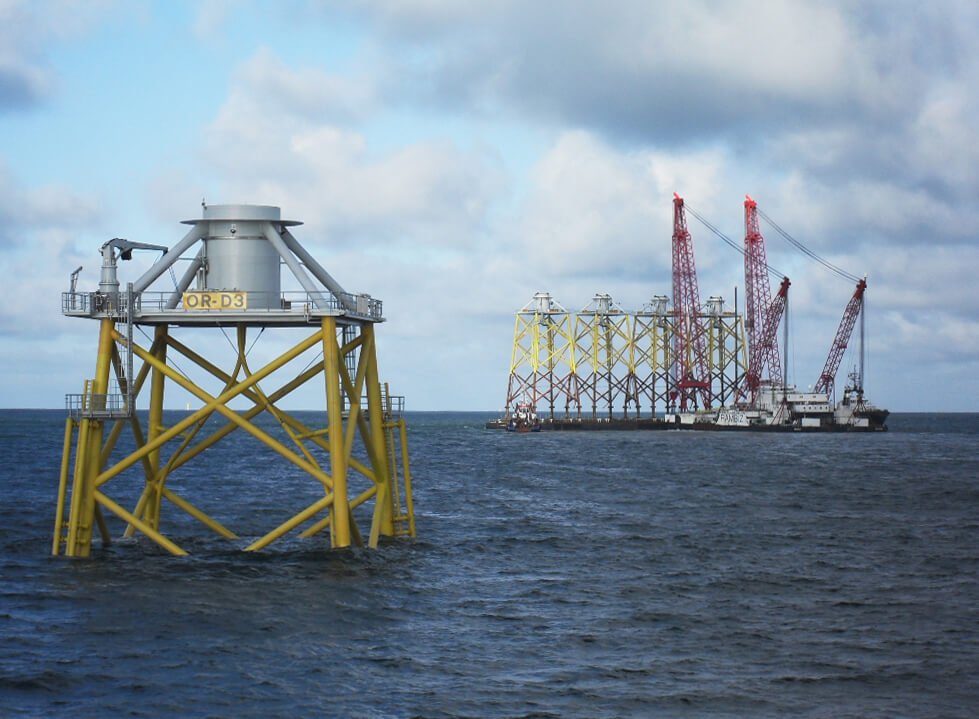 Since 1967, FoundOcean has successfully grouted piled jackets and templates in all energy producing areas of the world. Pile grouting is the process of making a structural connection between a jacket and the piles that have been driven or drilled into the seabed.The piles can be pre- or post-piled depending upon the design of the structure. FoundOcean has experience of grouting both, as well as rock socket grouting.
Oil & Gas Applications
Jackets have been used for decades in oil and gas fields around the world. FoundOcean has grouted over 800 platforms globally ranging from simple four-legged structures prevalent in the North Sea, to the North Rankin B jacket, the foundation for the largest topside in the world in Australia.
Offshore Wind Applications
Jacket foundations, similar to a lattice tower used in oil and gas projects, are increasingly being used as turbines exceed 5MW, and as wind farms move further offshore into deeper water. Jacket-technology has been used in extreme water depths and for many decades, lending itself flawlessly to offshore wind as the installation process becomes more industrialised. The jacket designs have been adapted, having longer piles driven deeper into the subsoil to account not just for the compressive force of the turbine and tower, but to provide more stability due to the height of the turbine blades.
Tripods are an adaptation of the monopile and jacket, broadening the footprint by adding three piled connections close to the seabed. This is to increase weight distribution in deeper waters. The three-legged structure supports a monopile, much like that of a regular monopile.
The tripile foundation is another adaptation. Three piles, connecting above the water via a grouted transition piece, are driven into the seabed forming a larger foundation footprint than a typical monopile.