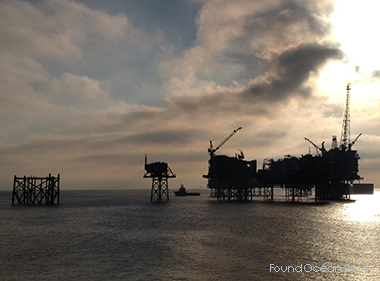 FoundOcean - Wins multiple contracts to secure the foundations for Solan
FoundOcean, the world's largest offshore grouting contractor, has secured two contract awards, on the Solan oil field development to the west of the Shetlands in the North Sea, with Heerema Marine Contractors and Bibby Offshore.

The contracts cover the structural grouting for the 8,000-tonne Solan platform jacket and its specially designed 300,000-barrel subsea storage facility, in water depths of 135 metres. FoundOcean will also pile-grout the offloading system base which will carry oil from the subsea storage facility to a shuttle tanker. Offshore work is expected to start in the summer of 2014.

"Our continual technical innovation and our commitment to safety has helped preserve our strong position in North Sea oil and gas construction," said FoundOcean managing director Jim Bell. "We're delighted that both these very important clients are once again recognising FoundOcean's experience and capabilities to deliver on this high profile development."

This is the latest in a run of significant contract awards for FoundOcean this year, as it continues to secure the foundations for future energy.