Grouted Repair Clamps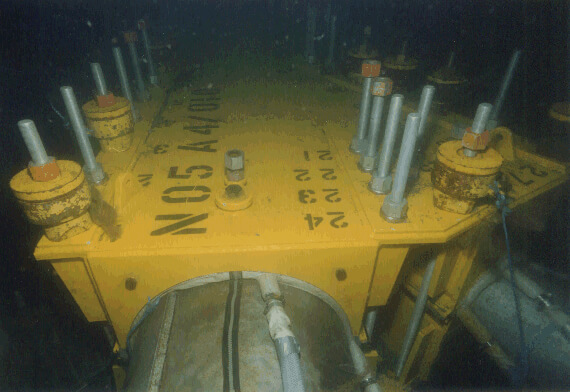 Grouted clamps are used to repair and strengthen offshore assets including jacket members, caissons, and pipelines. The most common reasons for requiring a repair clamp are:
Fatigue
Regulation amendments
Collision or dropped item damage
Connecting additional members or platforms
FoundOcean works with two types of grouted clamp:
Pre-tensioned Grouted Clamp: A clamp in which the outer sleeve is formed in segments which are placed around an existing joint. The splits are closed by pre-tightened bolts prior to the injection of grout into the annulus between the clamp and the existing tubular.
Stressed Grouted Clamp: This is similar to a grouted clamp. Grout is injected into the annulus space between the clamp and the existing joint. The grout reaches a predefined strength prior to the application of an external stressing force.
Notable projects have included the BP CATS 36" pipeline repair clamp, Gulf of Mexico deep water pipeline repair, and various caisson and jacket member clamps.
FoundOcean can provide technical advice and analysis for the design of structural repair solutions.