Jacket Strengthening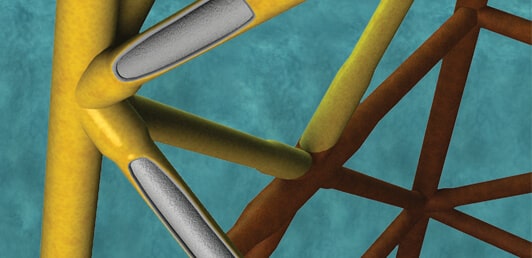 Filling a jacket member or leg with grout (infill grouting) strengthens and reinforces the existing structure, extending its original design life by providing improved stiffness and strength to the asset. Infill grouting can be performed above and below sea level on vertical, horizontal, and diagonal members, legs, and tubulars.
There are multiple reasons to strengthen a structure this way:
To meet tighter operating conditions
For the addition of new topside modules
To repair damaged or weakened members
Both standard OPC and ultra high strength grouts can be used to fill the leg or member, taking into account the volume of the void.
One such project where FoundOcean has carried out this type of work was for the Valhall Quarters Platform (QP). The platform was installed in 1979, and due to regulation changes, required upgrading to increase its strength and resistance to freak waves.