Gwynt y Môr Offshore Windfarm (2013)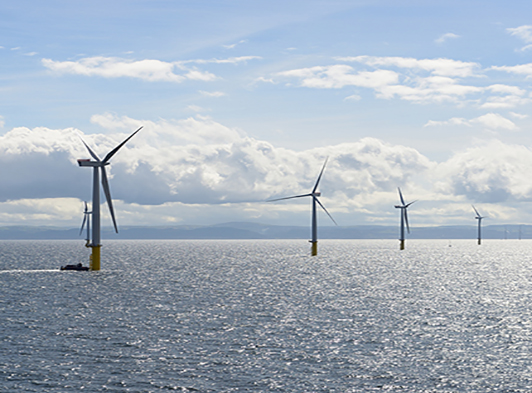 FoundOcean grouted the 160-monopile foundations for RWE Innogy's 576MW Gwynt y Môr offshore wind farm, currently the largest in construction in Europe. The €2billion development is located in Liverpool Bay, 13 miles off the North Wales coast.
The foundations are situated in water depths ranging from 12 to 28 meters. Construction was completed in May 2014 and the wind farm is due to be fully operational by the end of 2014. It will be capable of generating enough energy to meet the average annual energy needs of around 400,000 homes.
A pan mixer was used to mix and pump MasterFlow 9500 Exagrout to secure the monopile to transition piece connection. MasterFlow 9500 was chosen because of its early strength development, volume stability and its ability to be mixed and pumped at temperatures down to 0°C.
Grout is pumped from the deck of the vessel via a flexible grout hose into the primary grout inlet located on the deck of the transition piece securing it to the seabed.