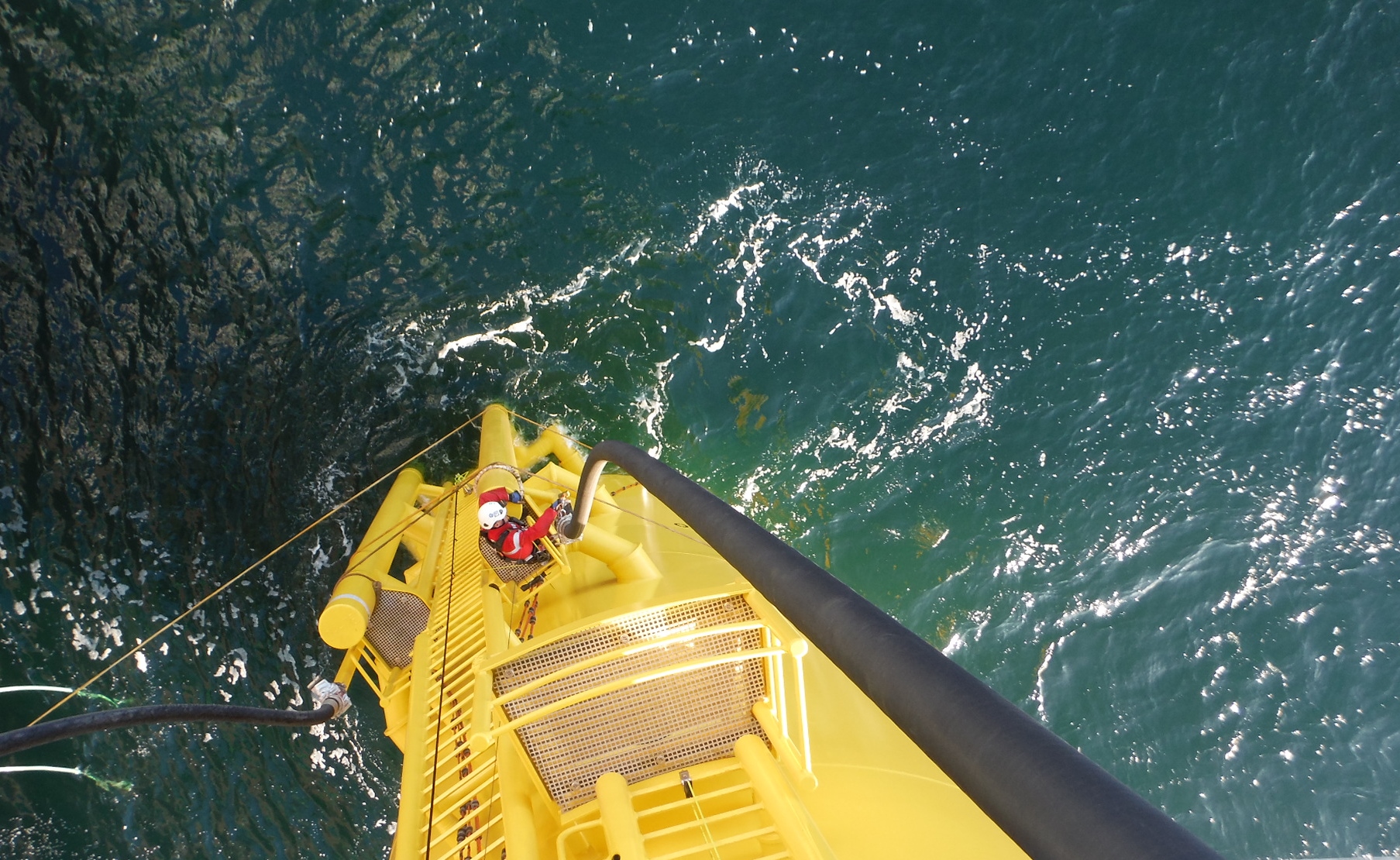 FoundOcean completes grouting at Gode Wind
Marlow, UK – 01 October 2015
FoundOcean, on behalf of Geosea, has completed the grouting of the XL monopile foundations at DONG Energy's Gode Wind 1 and 2 offshore wind farm. The wind farm, which is located in the German sector of the North Sea, is the latest wind farm to fix its foundations using the MasterFlow 9500 material from BASF.
GeoSea, who lead the installation market of foundations for offshore wind, chose MasterFlow 9500 for its mechanical properties which included its high early strengths, its volume stability and for its impressive longterm durability.
FoundOcean utilised its full-pack high output mixing systems to deliver this unique grout, which remains the only material to receive type approval from DNV, for the latest DNV-OS-C502 specification.
"The offshore grouting operation, although significant, is just one aspect of delivering a successful project for our client," comments FoundOcean's Managing Director Jim Bell, "by drawing on our experience FoundOcean aims to provide innovative, valued and reliable solutions to our clients' specific project requirements both onshore and offshore."
The Gode Wind project is another success for BASF and FoundOcean. The pairs close collaboration has resulted in new mixing systems and materials like the innovative MasterFlow 9800, with the latter forcing a rethink within the installation-contractor community. The ability to transport and continuously mix this new high strength material has meant that FoundOcean's clients are now able to reconsider their approach to the installation of foundations in terms of improved productivity and safety.