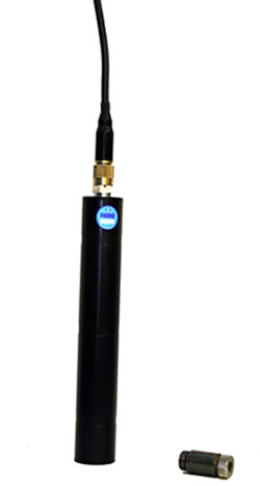 FoundOcean news - New HydraScope Detector
FoundOcean is pleased to report that the new Flooded Member Detection (FMD) detectors have successfully passed their stringent testing and have been used with its Joint Venture Partner Fugro Rovtech Limited on offshore projects in the North Sea without any problems.
FoundOcean is one of the few companies to design and produce their FMD equipment in-house, and has incorporated a number of improvements in the current design. These included better communications including an option to allow its use with fibre optic umbilicals, increased resistance to electrical interference and superior software result interpretation. These improvements keep FoundOcean at the leading edge of FMD technology.
About FoundOcean
FoundOcean is a subsea and offshore grouting specialist for the global energy construction industries. Its primary business is fixing structures to the sea bed by foundation grouting. FoundOcean also provides structural repair services for subsea and offshore structures, as well as pipeline and cable support and protection services.
FoundOcean, now a privately held company, was founded in 1966 and is headquartered in the UK. Its specialist subsea and offshore engineering equipment is located for rapid deployment in key energy producing areas of the world including Europe, the Gulf of Mexico, South East Asia and the Middle East.
For further information please contact:
Sue Beard, Fluency PR
+44 (0) 7768 990 296
pr@foundocean.com