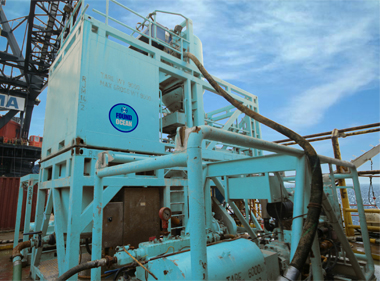 FoundOcean news - FoundOcean mobilises to Castor, Spain
FoundOcean, the subsea and offshore cementing specialist for the global energy construction industries, has mobilised its grouting equipment and 4 offshore personnel onboard S7000 from Rotterdam to the Spanish sector of the Mediterranean.

FoundOcean was contracted by SAIPEM S.p.A to undertake the foundation pile grouting of the Well Head Platform (WHP) jacket.

The Castor well head platform (WHP) jacket is of four-legged steel construction, with one skirt pile per leg. The connection between the pile and the sleeve is made by injecting a cement grout into the annuli. The WHP sits in -60m water depth.

The grouting project is expected to take 12 hours to complete.